9 Tips for Moving to Las Vegas in 2020
Posted by Crystal Miller on Thursday, May 7, 2020 at 10:29 AM
By Crystal Miller / May 7, 2020
Comment

If you plan on moving this year and Las Vegas is a top choice, you must first understand the area. Here are tips for moving to Las Vegas in 2020.


In 2018, over 141,000 people moved to Nevada, with many people coming from the pricier state of California. The cost of living is lower, and not to mention, Nevada is home to Las Vegas, or Sin City.
Living close to The Strip can be exciting, especially if your interests lie in that area. Or, if top industry employers are in this city, living here can provide great opportunities as well.
If you're considering moving to Las Vegas, then read on. In this article, we'll give you 9 tips about relocating here.
1. Be Prepared for the Weather
You may have already known that Las Vegas can get quite hot. It's in the desert, after all.
Because of this, it rarely rains and the humidity can be quite low, leading to extremely dry conditions. The exception is some thunderstorms in the summer, but those won't happen often.
In the summer, it's very common for the temperatures to reach over 100 degrees; temperatures reaching 110 degrees isn't unusual. If you aren't able to tolerate the heat very well, you might want to consider investing in a good air conditioning system or purchasing a home with a pool to stay comfortable during sweltering summer temperatures.
Typically, you can expect the hottest weather conditions to last from June to mid-September.
Not only can the weather in Las Vegas get extremely hot, but it can also get cold in the winter. The temperatures can drop to as low as 38 degrees, which is quite a difference from 110 degrees in the summer. Make sure your family's wardrobes are all adequately filled with clothes that'll accommodate both extremes.
The coldest weather conditions will usually last from around mid-November to mid-February.
For the rest of the year, you can expect the weather to be relatively pleasant, as the highs will be around 70 to 80 degrees, while the lows will be in the mid-40s to 50s.
2. Look at the Appropriate Neighborhoods for You
Not all neighborhoods are made the same. Las Vegas is a large city with over 644,000 people, which means people of similar demographics will gravitate toward one another, forming small communities. If you don't do your research before purchasing a house, you may get a nice property but not ever feel like you fit in with the rest of the neighborhood.
A great example to look at is Summerlin, where it's perfect for single people and retirees alike. It's also one of the best neighborhoods for families. This is a community that's located right next to the Red Rock National Conservation Area.
Downtown Summerlin may be more suited for single people, as it'll put them close to the heart of the community. This means you'll be a stone's throw away from amazing bars and restaurants.
For those who want to live close to The Strip in a safe suburb, Henderson is an excellent choice. It's just 12 miles away and has a pretty even spread of people of all ages.
Not just that, but there's good ethnic and economic diversity as well. So for those who desire a non-homogenous community, Henderson is worth looking into.
3. There's More to Vegas Than The Strip
When people think of Las Vegas, they usually conjure up an image of The Strip. While it's the most iconic part of Vegas, in reality, it's not even located there; The Strip actually is part of Paradise, Nevada, not Las Vegas.
When you buy a house in Vegas, you'll find that these properties are located away from the hustle and bustle of Las Vegas Boulevard. Locals actually don't frequent that area, but if it's of interest to you, The Strip is always a nice place to visit.
However, there's much more to Las Vegas than The Strip. Whichever neighborhood you end up choosing, there's sure to be lots to do in terms of dining, shopping, and more. It's always worth your time to explore your local area and stay away from The Strip, as it can be busy practically all year long.
There are plenty of attractions in Las Vegas to enjoy that aren't casinos or strip clubs. Whether it's spending time with your family or friends, you can do things like explore Fremont Street or shop at the Container Park. Or if activities in the outdoors are your thing, Grandon Canyon, Red Rock Canyon, and the Valley of Fire State Park are nearby.
As you can see, living in Vegas can be ideal, even for those who aren't into gambling.
4. There Are Quality Restaurants Outside of The Strip Too
Are you someone who's enthusiastic about food and couldn't care less about casinos? Then you're in luck, as Las Vegas is home to some of the best restaurants.
You'll find many of them in The Strip, such as Momofuku, Costa Di Mare, and Le Cirque. You may have to get through the throngs of tourists and wait in line to get a taste at some of these restaurants, but it may be well worth it, especially if there's a special occasion.
But what if you don't want to get through the stifling crowds of tourists? The good news is, there are just as many good restaurants off The Strip as there are on it.
For example, there's FukuBurger, Sparrow and Wolf, Atomic Liquor, and Chada Thai, all of which are not on The Strip. So if you love to dine out and/or want to take guests to better quality restaurants, know that you don't always have to resort to the business of The Strip to get them.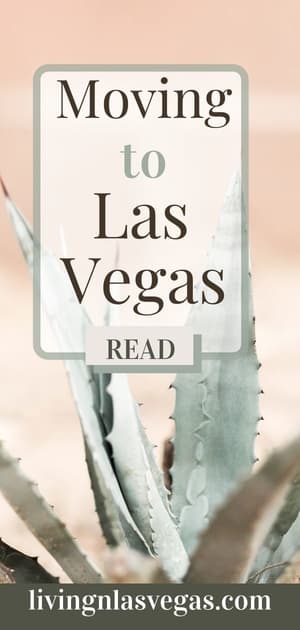 5. The Job Market Is Hot, But There's More Than Just Tourism
As you may have already guessed, Las Vegas's economy thrives on tourism. In 2018, revenue generated from tourism reached $35.9 billion, which was 32% of Southern Nevada's gross economic output.
What this means is if you're in the hospitality industry, it shouldn't be hard to land a job at all. And even if you currently work in other industries, should that fall-through, you can always depend on tourism jobs to get back on your feet. Finding a job shouldn't be a problem here.
In addition, there's no state income tax in Nevada! So if you're considering entrepreneurship, this is a great place to do it in.
But the tourism and hospitality industries aren't the only lucrative job markets in Las Vegas. There are many fields that are booming, including financial services, healthcare, technology, global trade, manufacturing, and logistics. In fact, the city claims to be the next Silicon Valley, so people interested in the tech industry may find it worth their time to move to Vegas.
As you can see, there's a diverse job market in this area, meaning it's perfect for practically any working person to move to. With so many career options, it'll be easy to get a head start on your career or make significant advances.
6. Enjoy a Lower Cost of Living
The cost of living in Las Vegas is pretty low when compared with most other big cities. This is especially true if you're coming from cities in California like Los Angeles.
While house prices can be on the higher side in some communities, that's all you need to need to initially worry about. Other everyday expenses (such as groceries and dining out) are much cheaper than in the rest of the country, which means you'll get some cost-savings after you've bought your house and settled in.
To put this more into perspective, the average salary in Las Vegas is almost $60,000. The national average for salaries is just above $48,600, which means not only do you have a lower cost living in Las Vegas, but you also get paid more as well. As a result, this puts more money in your pocket in the long run.
7. Be Prepared to Drive a Lot
Most Americans are already used to driving a lot, considering the infrastructure, and that gas is subsidized by the government. But when you look at Las Vegas, it seems like it should be easy to get around with just walking or public transportation.
This may ring true for The Strip where it's simple to walk up or down Las Vegas Boulevard. But when you're in a rush and need to get to work on time, don't count on the public transportation to get you there.
In a recent study, the public transportation system of Las Vegas ranked the worst out of 29 other major metropolitan areas in the US. So while the infrastructure is there, there's much improvement needed.
You should be prepared to drive a lot; at the very least, don't plan on getting rid of your car if you already have one.
Although the public transportation system isn't great, the good news is, the commute time for driving is. On average, drivers have a commute time of around 25 minutes, which is below average for the nation. So if you have a job you need to drive to every day, you can expect shorter commute times than you're used to.
Do note that you shouldn't try driving on Las Vegas Boulevard. Seeing as it's usually packed with tourists, you'll have a tough time getting through traffic.
8. Enroll Your Children in School ASAP
The Clark County School District has some of the best performing K-12 schools around. In fact, you'll get a nice selection of public schools, as well as private, magnet, and charter schools. No matter which school you choose for your children, you can have peace of mind knowing they'll get some of the best education in the country.
On that note, you need to make sure you enroll your children in school as soon as possible. The district will require you to either register online or visit your zoned school.
You'll also need to provide the required documents, such as proof of address and immunization records. For that reason, make sure you bring and properly store these important documents in your move so you can easily access it when registering your children for school.
9. Be Prepared for Your Kids to Stay Home for College
If you have older children, then be prepared for the possibility of them staying home for college. This is because Las Vegas has some of the best universities, especially for hospitality.
The University of Nevada, Las Vegas (UNLV) is one of them. It's also ranked as one of the best of 130 universities by the Carnegie Classification of Institutions of Higher Education. It's right in the middle of Vegas, which means your adult children can easily commute to and from school.
In addition, there's also Nevada State College that offers 4-year university degrees. Another choice is the College of Southern Nevada, which offers both 2-year and 4-year university degrees.
As you can see, your college-bound children will have plenty of nearby choices, which can help keep them close and university costs down.
Make Moving to Las Vegas Easy With Our Tips
Relocating can be both an exciting and daunting time. You want to ensure you move your family somewhere that's not only within your budget, but also where everyone will be happy.
With our tips on moving to Las Vegas, you're sure to find the perfect neighborhood that'll please every person in your household. Once you move, you'll fall in love with the city all over again and will be completely satisfied with your decision.
Are you ready to find your perfect Las Vegas house? Then get in touch with us now.